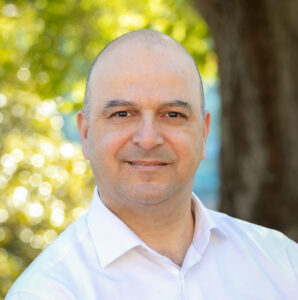 Serkan Yildirim oversees the Conrad N. Hilton Foundation's Information Technology Network Security. In this role, he monitors the overall security of the network and e-mails.
Yildirim is CNSP, CNVP, Pentest+ and several IT security certified cybersecurity analysts. He is the team captain of the winner of the SoCal CyberCup Cyber Defense Competition in 2022.
Prior to working for the Foundation, Yildirim held positions as a Cybersecurity Bootcamp instructor at UC Berkeley and director of operations at CyberTrust America. He voluntarily supports the Western Region Collegiate Cyber Defense Competition WRCCDC as part of operations team. Yildirim holds a Master's degree in Nuclear Energy from Istanbul Technical University.