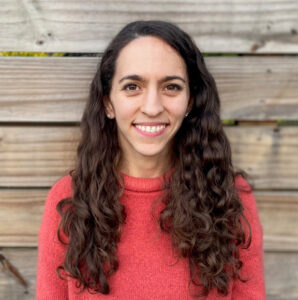 Lauren Post Thomas serves as the senior advocacy officer for the Refugees and Safe Water initiatives at the Conrad N. Hilton Foundation. In this role, she works with partners to improve the lives of children and families affected by displacement and help people in under-resourced areas access reliable, affordable and safely managed water.
Prior to joining the Foundation, Thomas served as senior advisor to the Assistant to the Administrator of USAID's Bureau for Humanitarian Assistance, where she worked on humanitarian policy issues, including protection, climate adaptation, and localization, and served on the Horn of Africa drought and Yemen response teams. Thomas previously held several roles at the International Rescue Committee (IRC), including director of humanitarian policy and advocacy. At the IRC, she led a policy agenda to improve humanitarian aid effectiveness and global responses to protracted displacement, and worked with officials across the World Bank, UN and US Government to promote policies that improve the lives of people caught in crisis. Thomas also worked at the Center for Global Development, where she first ran media relations and then led policy outreach for the global health team.
Thomas earned a master's degree in media, communications and development from the London School of Economics and a bachelor's degree in economics from Bucknell University.