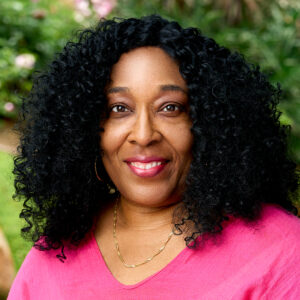 LaShon McClain-Rayford provides executive support to the vice president of Talent and Culture and the entire team as an executive assistant. In alignment with the Conrad N. Hilton Foundation's mission, McClain-Rayford oversees and administers the day-to-day activities of the department's strategic and changing needs, and supports events, workshops and project management.
Prior to joining the Foundation, McClain-Rayford worked for Culver City Unified School District as an executive assistant in human resources for 21 years, where she audited employment practices to ensure compliance with appliable laws, employee relations, investigations, event planning, professional development, project management and preparing board materials for the Board of Education.
While at Culver City Unified School District, McClain-Rayford co-founded the "Sailing to Success Program" to expose and encourage first-generation K-5 families to the knowledge that all students can have equal access to the tools and resources needed to be successful in college and beyond. McClain-Rayford served as director-at-large, Board of Directors and as a Classified Educational Leadership Council Representative for Region 14 for the Association of California School Administrators (ACSA).
McClain-Rayford holds a Bachelor of Arts in Speech Communication, California State University, Northridge.