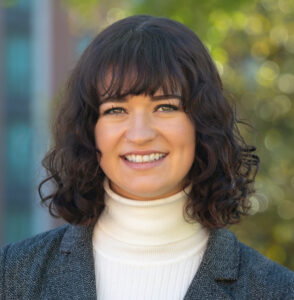 Kayleen Sullivan supports the Communications team at the Conrad N. Hilton Foundation as the coordinator. She collaborates cross-departmentally and with external partners to ensure the efficacy of a variety of communications projects, including digital and creative storytelling, as well as internal communications and strategic programmatic communications to advance the mission, brand and vision of the Hilton Foundation.
Prior to working at the Foundation, Sullivan worked for nonprofit organizations managing marketing and communications, branding, public relations, events, fundraising and web development. She has worked as a development and community relations manager at FIND Food Bank and operations manager for Dolgin Digital Media, supporting digital media strategy and content development.
Sullivan received a bachelor's degree in communication studies from the University of California, Los Angeles.