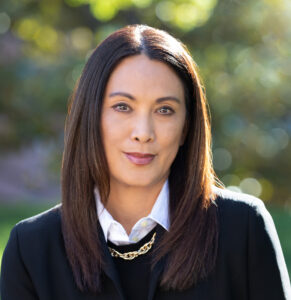 Jasmin Lombardi is Senior Counsel and provides advice and guidance for all non-grant, commercial contracts on behalf of the Foundation.  Lombardi also manages the Foundation's insurance portfolio and insurance-related claims, and advises on Enterprise Risk Management.
Lombardi came to the Foundation with extensive civil litigation experience in private practice involving insurance coverage contract disputes as well as other business-related disputes. She previously served as corporate counsel for a national insurance company, where she handled corporate investigations involving significant legal or financial exposure and provided legal advice for the Compliance and Internal Audit functions.  
Lombardi earned a Bachelor of Art degree from the University of California at Berkeley and obtained her JD from the American University Washington College of Law in Washington, D.C.