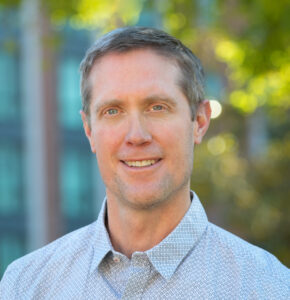 Brett Gleitsmann supports the Safe Water Initiative at the Conrad N. Hilton Foundation as a program officer, working with partners in Ethiopia, Ghana and Uganda to ensure reliable, affordable and safely managed water to 1 million people in low-income households, health facilities and schools.
Gleitsmann has worked as an operations and water, sanitation and hygiene (WASH) program manager for water infrastructure development and capacity building projects in countries across Africa and the Caribbean for DAI (a USAID contractor), The Earth Institute at Columbia University and Millennium Promise (a U.S. non-profit dedicated to ending poverty). Prior to joining the Foundation, Gleitsmann worked at the Rural Community Assistance Corporation (RCAC) as a regional field manager assisting rural water/wastewater utilities with the design and operations and maintenance phases of infrastructure development projects in rural and tribal communities in California and Arizona.
Gleitsmann received a master's degree in Hydrology from Cornell University and a bachelor's degree in Civil Engineering from the University of Washington.