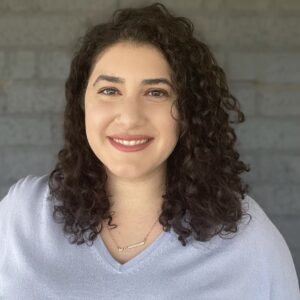 Christina Herman is the manager, digital and creative for the Conrad N. Hilton Foundation. In this role, she is responsible for the development of the strategy, implementation and management of digital and creative communications activities to support and advance the mission, brand and program initiatives for the Hilton Foundation. Herman oversees the production of the Foundation's digital and creative content, including print and web collateral, social media messages and graphics, video and digital technology.
Prior to joining the Foundation, Herman led the marketing, communications, graphic design and web development efforts at nonprofits and small businesses for over a decade. She has served as the print and digital manager at Union Station Homeless Services, the marketing and communications manager at Children's Bureau of Southern California, and the public relations and social media associate at Self-Realization Fellowship. In her work as a consultant, she has partnered with clients to develop effective marketing strategies, brand identities and websites.
Herman earned a double bachelor's degree in Modern Literature and Language Studies in Spanish from the University of California, Santa Cruz.